MMS5930 is ideal for current sensing in industrial, medical and automotive applications
Writer:Microhm
Page View:
Date:
2020-01-17
Microhm Electronics has announced the lauch of MMS5930 series of low resistance, metal alloy current sense
power resistor
s. With values down to 200 µΩ and a corresponding power rating on standard can be up to 10W, the maximum measurable current is over 200A, and hence in most cases restricted only by the capacity of the PCB tracks.
Aimed at designers of power supplies and motor drives in the industrial, automotive and medical industries, Microhm Electronics' MMS5930 high power shunt resistors are ideal in the specific areas of regulating current flow, detecting stalled motors and particularly, measuring power consumption. The growth of electrical drives and actuators in industrial and automotive applications has witnessed a parallel growth in the need to monitor and minimise energy usage. The MMS5930 is AEC-Q200 qualified for the automotive market while other applications include power supplies, battery monitoring and process control.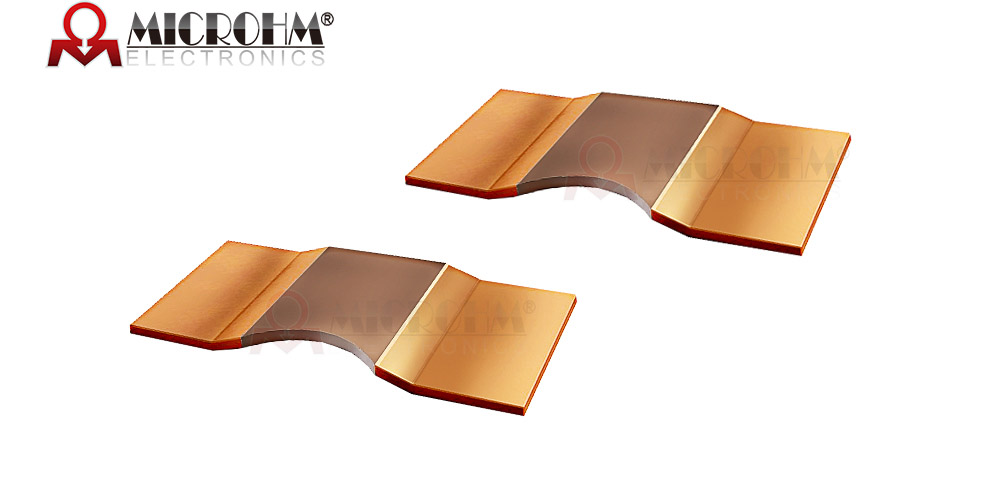 MMS5930 resistance values range from 200µΩ to 2mΩ and the resistors feature a high surge energy capability of up to 33J. They are formed from a continuous band of E-beam welded precision resistive strip, and various alloys are used based on the resistance value.
The surface mount shunt resistors' low thermal impedance minimises the temperature rise and enhances the reliability of the assembly, while their high surge tolerance gives reliable product performance under inrush and momentary short circuit conditions. Their good long term stability of value, low TCR (temperature coefficient of resistance) and low thermal EMF collectively mean that only a small part of the designer's error budget is consumed, enabling more design freedom elsewhere in the circuit.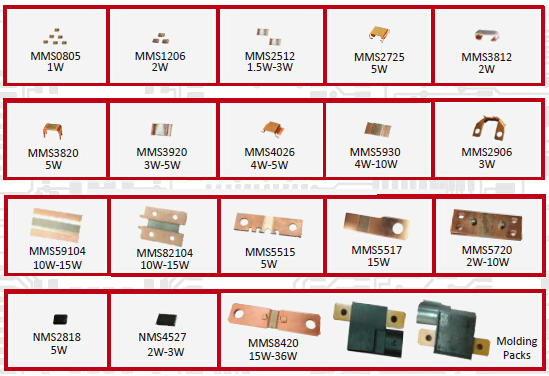 For circuit designers who need to guarantee stable and accurate sensing of AC and DC currents up to 200A in SMT assemblies, Microhm Electronics' MMS5930 high power shunt resistors match or surpass the power ratings of key competitors' parts in most ohmic values.